I am a teaching artist specializing in classes about fabric design, artist tech skills, running an Etsy shop, creativity, and more. I love working with beginners and empowering artists to conquer technology barriers.
My classes are aimed at artists and crafters who want to expand their skills in photography, technology and design or reach new audiences using apps like Etsy and Spoonflower. They are on-demand and work-at-your-own-pace, so you can log in and take a class on your schedule. I want to help you get started with all of the best practices and tips I've learned as a full time teaching artist and 16+ year Etsy seller. All of my classes are brought to you from the vintage formica table in my micro-studio in Minneapolis.
What classes will you find in the studio?
Fabric Design & Spoonflower
This series of classes introduces you to Spoonflower and creating your own fabric designs. Learn about the basics and then deep dive into color, repeats and more. Don't know where to start? I've also got a class to introduce you to Pixlr, a free web based design app that's great for beginners.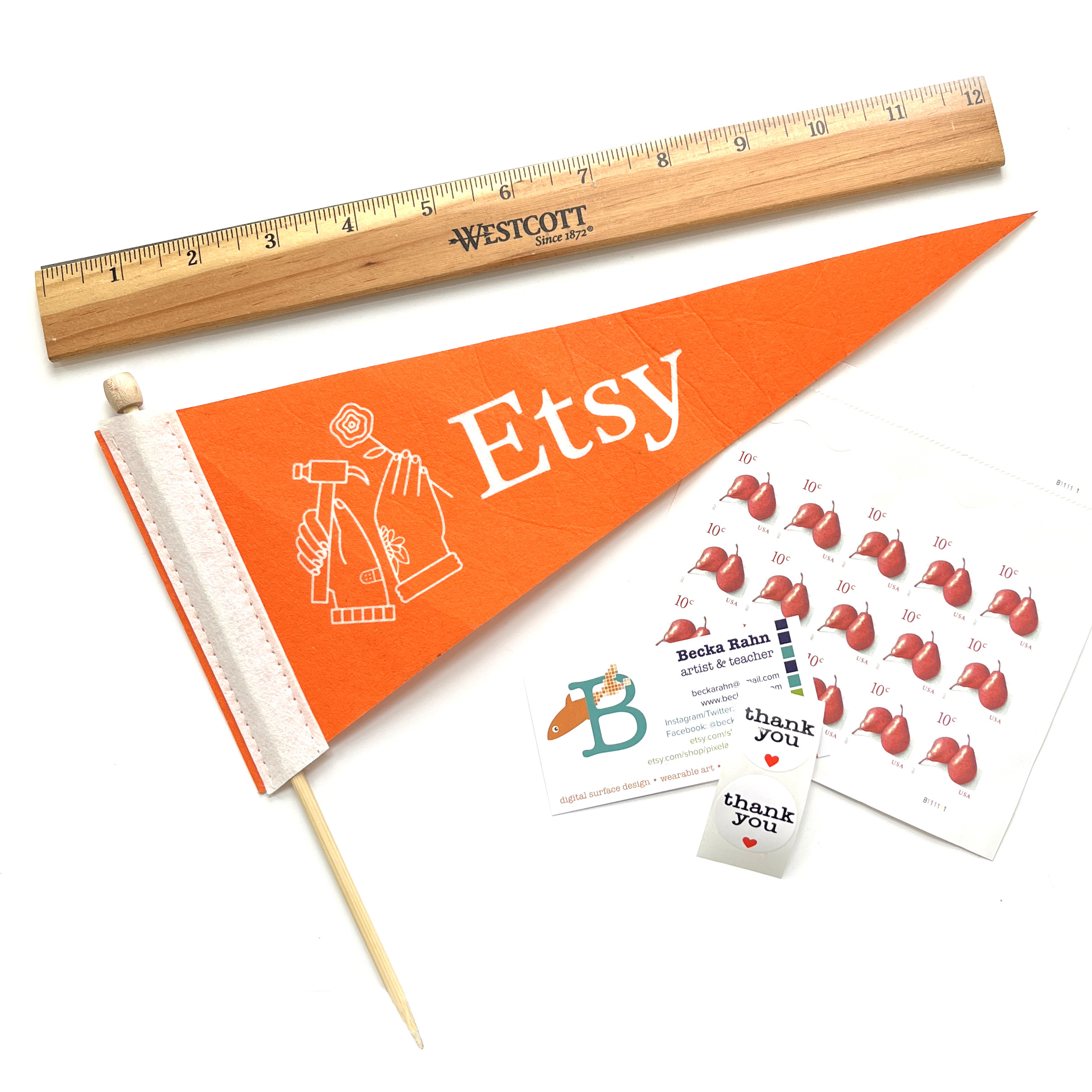 Improve your Etsy Shop
These classes help you learn about how to make the most of your Etsy shop. Learn about writing descriptions, maximizing search, how to decide if ads are working for you and streamlining your shipping. I'm bringing 16 years of Etsy experience right to your fingertips.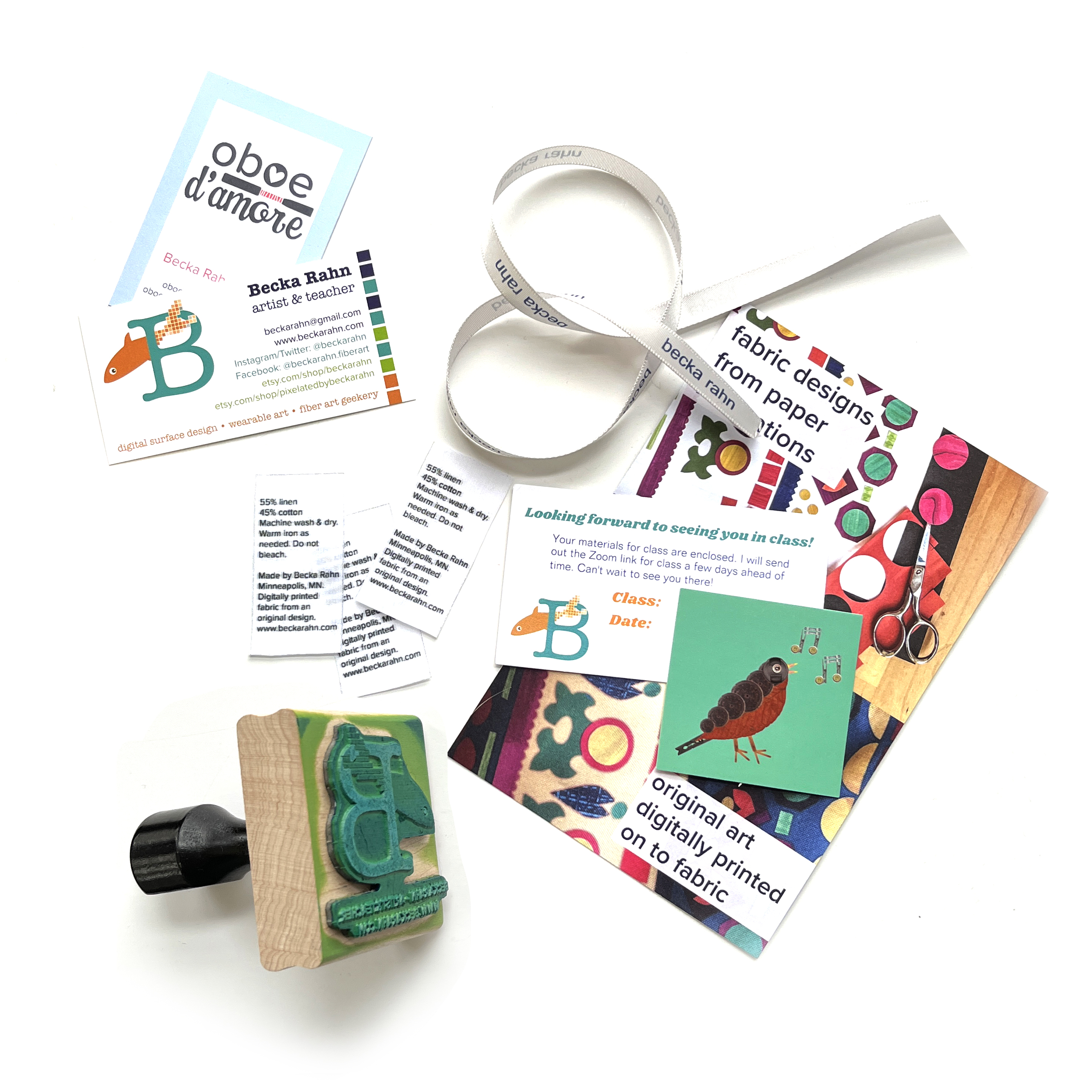 Artist Tech Skills
My Artist Tech Skills Series is designed to help walk you through common technology-related tasks that many artists find they need to do as part of the business of making and selling their art. These classes cover topics like designing your own business card, printing labels for fabric goods, simple photo edits and more.
Becka Rahn is a full-time teaching artist who works in a micro-studio in Minneapolis. Becka works primarily in fabric and paper, specializing in textured designs from cut paper illustrations using recycled papers. She creates surface designs for fabric that she uses to make art pieces for gallery exhibitions, functional items to sell in her Etsy shops, and fabrics that you can buy to make your own projects.
She is the co-author of The Spoonflower Handbook, a guide to designing your own fabrics. She has received awards for her work from Jerome and McKnight Foundations, MN State Arts Board, and Fiber Art Now magazine. She is an active teaching artist in her community and online.
She is passionate about helping artists conquer technology barriers to make their work more accessible. You can see more of her work at www.beckarahn.com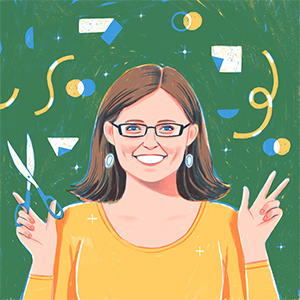 Check your inbox to confirm your subscription